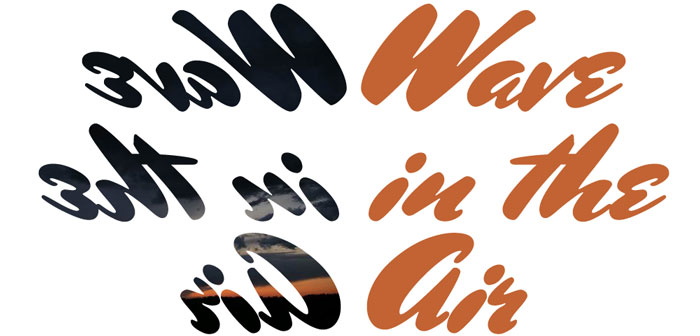 I recorded myself playing the vinyl set from NEW RAW 3, with all of the static loops and speed shifts in there:
Fritz tha Cat: We Said No
Rose Melberg (Patty Duke cover): I Love How You Love Me
The Art of Noise: Chameleon's Dish
The Art of Noise: Beat Back
Nitzer Ebb: Fitness to Purpose
In honour of my perfect score from the judges at Tara Cheyenne Friedenberg's Lip Sync Battle, where I combined Joy Division's Ian Curtis and Missy Elliott, here's a little mash-up playlist for you all:
Dsico: Love Will Freak Us (Joy Division vs Missy Elliott)
Kareem Abdul Jabaastard: Hang On Fly (Bone-Us Mixx)
DJ RESET: Sympathy Dayz
Shout: Who We Be
Kelis: Milkshake (McSleazy flavour)
Go Home Productions: Crazy LIttle Fool
Kurtis Rush: Overloaded
Unknown: All I Have to Do Is Dream.mp3
As requested, here's the playlist from my recent stage work Cut Away, ft. female musicians from the 1930's–present:
Electrelane: Come Back
Oh Astro: Mizel
Mary Lou Williams: Aries
Delia Derbyshire: Liquid Energy
This Mortal Coil: Song of the Siren
Broadcast and the Focus Group: one million years ago
La Femme: Francoise
Electrelane: Between the Wolf and the Dog
People Like Us: Daphne Speaks
ESG: Moody
The Breeders: Mad Lucas
The Raincoats: Fairytale in a Supermarket
Delia Derbyshire: Liquid Energy (Bubbling Rhythm)
It's been over a year since I sent one of my playlists out! This one is inspired by My Man bringing home just a smidgen of the promotional cds discarded by his work, CBC Music. Lots of great stuff out there that we'll probably never hear. Hope you enjoy it:
1. Will E.P._Black Hole
2. Daniel A.I.U. Higgs_Luminous Carcass Ornament
3. Lapko_A Month Among The Years
4. Philosophy Major w/ The Temple Lovecraft_Divination Systems w/ Confuz
5. Oh Astro_Mizel
6. Chelonis R. Jones_I Don't Know_Herbert Remix
7. Lopazz_Volvoice (intro)
8. Celebration_War
9. Five Deez_So Good
10. Ad Astera Per Aspera_Voodoo Economics
I have not had much time lately for my 'playlist/research' persona, but here goes for some Spring listening, in a different, very slightly less illegal format:
1. Chicago Underground Trio: Othello
2. Liquid Liquid: Optimo
3. Rammellzee: Cheesy Lipstick
4. Les Amis au Pakistan: Ch't'une nobodée
5. Massive Attack: Inertia Creeps
6. Freestyle Fellowship: Cornbread
7. Delta 5: Mind Your Own Business
8. Maru & Comix: 3 SIDs in a Computer
9. Nitzer Ebb: Fitness To Purpose
10. Mr Oizo: Bobby Can't Dance
All Dub, All Time: a playlist almost in chronological order. Death to dubstep!
1. Bob Marley/Lee Scratch Perry: Keep On Skanking 1967
2. Brentwood All Stars: Greedy G 1972
3. Keith Hudson: Depth Charge 1974
4. The Simeons: Cool Stepping 1978
5. Linton Kwesi Johnson: Fite Dem Back 1979
6. New Age Steppers: Izalize 1980
7. King Tubby & Massive Attack: Trinity Dub (Three) 1994
8. Ezkiel: Handle With Care 2001
9. Linton Kwesi Johnson: Afro-German Dub 2002
10. Dubians: Monster 2003
11. Dub Jay: Must Show 2005
12. The Bees: A remix of one of their own songs from one of their own podcasts between 2003–2008
13. Calamalka: Bumpea 2005
14. Jahtari Riddim Force: Enchantier 2007
15. Roots Manuva: A New Dub 2008
16. King Tubby: King Tubby's Explosion Dub (not sure when this is from; he had many songs/albums w/ explosive, explosion, etc.)
There's a pattern here...Enjoy!
1. Marnie Stern: Patterns of a Diamond Ceiling
2. Cibo Matto: Dick Serious
3. Lyn Collins: Think (About It)
4. Sha-Key: Sha-Theme
5. Illyah & Ltd. Candy: Poor Girl
6. M.I.A.: Hombre (Xerox soundsystem re-mix)
7. The Art of Noise: Backbeat
8. Braids: Plath Heart
9. Solex: Clolo
10. ESG: Moody
11. The New Age Steppers: Got To Get Away
12. Glasser: Tremel
13. The Breeders: No Aloha
14. Electrelane: I'm On Fire
It is not tomorrow when I send this, unless you are getting it then, or the day after, or the day after that:
1. Circus 2000: Magic Bean
2. Mu: Let's Get Sick
3. The Ex: Huriyet
4. Jungle Brothers: Good Newz Comin'
5. Bahamadia: Paper Thin
6. Airborn Audio: The Best Shit in the World
7. The Fall: Kimble
8. U-Roy: Porosite Gal
9. The Gris Gris: Necessary Separation
After many requests from students and friends, as well as some recent reads on dance and music,...I am 'publishing' a series of playlists:
1. Flying Lotus: Melt
2. Anquette: Get Off Your Feet And Jam
3. Braids: Lammicken
4. Go Home Productions: Crazy Little Fool on the Hill (My boyfriend Ahmed Khalil is really into mashups (the 5th track is one of his). He did a one-off 'bastard' radio show on CBC radio back in 2002/2003? Can anyone find this on the internet?)
5. Kareem Abdul Jabaastard: Gimme the Dancehall
6. Dimples D: Sucker Dj's
7. Kapital Band 1: Moonlight Bay
8. Kapital Band 1: Do You Remember Sadness?
9. This Mortal Coil: Song of the Siren